Partner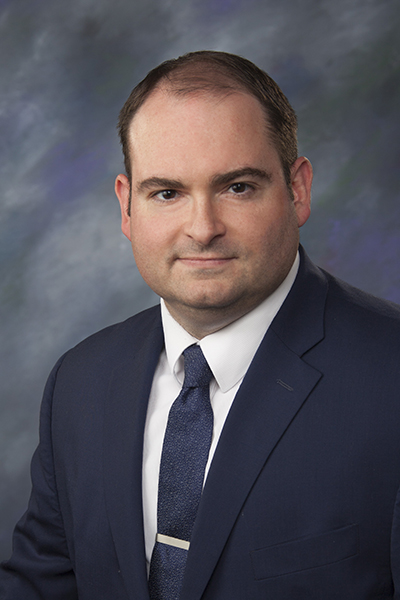 Mr. Kreppein joined Devitt Spellman Barrett, LLP in 2019. Prior to joining our team, he was a partner with another Long Island firm, concentrating in municipal defense. He has been admitted to practice law in the State of New York since 2007 and has handled municipal liability matters throughout his career.  During law school, he interned with the Port Authority of New York and New Jersey and the New York State Attorney General's Office. He distinguished himself in the area of tort law, earning his school's first-year award and graduation prize, as well as a position as a teaching assistant.
Mr. Kreppein started his career with a Manhattan firm where he gained state and federal trial and appellate experience. He was responsible for a wide range of municipal matters and other general civil litigation, including Section 1983 claims, special-relationship tort matters, premises liability, and employment disputes.
In 2010, he moved to a Suffolk County-based firm where, over time, he expanded his municipal experience to include Article 78 proceedings, administrative matters, housing, and real property issues, and other municipal litigation and consulting.  Among other accomplishments, in early 2019, Mr. Kreppein represented the County of Nassau in what the New York Law Journal lauded as a "landmark" housing discrimination settlement, successfully resolving a 14-year old policy- and practice-based Fair Housing Act claim that had been brought against the County by a group of non-profit entities.
Bar Admissions:
Mr. Kreppein was admitted to practice before the New York State courts in 2007; before the United States District Court for the Southern District of New York in 2008; before the United States District Court for the Eastern District of New York in 2009; and before the United States Court of Appeals for the Second Circuit in 2010. He has also appeared pro hac vice in other jurisdictions, including the Superior Court of the State of California, and the United States District Court for the Central District of California.
Areas of Practice:
Federal and State Trial Practice
Federal and State Appellate Practice
Administrative Claims and Investigations
Civil Rights, Constitutional, and Section 1983 Litigation
Housing and Real Estate
Employment Matters
Article 78 Proceedings
Complex Torts
Prisoner Litigation
General Negligence, Including Motor Vehicle Accidents, Construction Claims, and Premises Liability
Commercial Litigation and Transactions, Including Entity Formation, Contract Disputes, Insurance Coverage, and Professional Liability Matters
Education:
Brooklyn Law School, Brooklyn, New York, 2006 J.D.
John's University, Queens, New York, 2003 B.A. with Honors
Professional Associations:
New York State Bar Association
Suffolk County Bar Association
Nassau County Bar Association